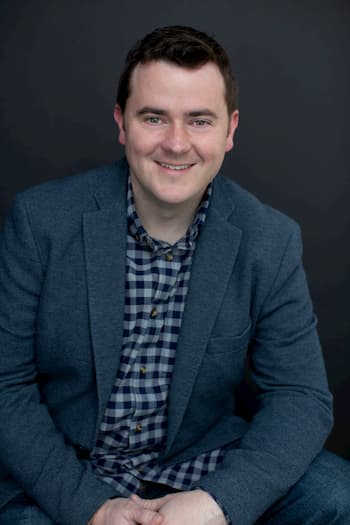 Each week Pepperland Marketing's Sean Henri and Tim Stobierski host a half hour Facebook Live show called #TheStack, covering the latest trends, tools and technology in the world of sales and marketing.
This week we shared a step-by-step process for launching a formal testing and optimization program at your company that will increase conversion rates and help you gain buy in from your leadership team.
How to Create a Formal Testing and Optimization Strategy
While many marketers appreciate the value of running tests to improve their conversion rates, few actually do.
Whether it's lack of tools, lack of knowing a good process, or lack of buy-in, many marketing teams continue to invest more money to grow traffic while overlooking ways they can get more value out of the traffic they already have.
But what if it wasn't as hard to get started as you thought?
What if you could go to your senior leadership with a documented strategy, a case study to share, and no need for additional budget? Good news, you can.
Here are 5 steps to launch a testing and optimization program at your organization:
1. Decide Where To Start
Before you can generate ideas for your first test, you need to have some reliable data to turn to. Most tests should be centered around improving your key performance indicators so that your efforts will have some meaningful outcome that improves your bottom line.
TIP: Create a Marketing Scorecard so that your team always know's what metrics they should give special attention to.
This may require some additional set-up of your analytics tools. We generally recommend using Google Analytics and Hotjar so that you can have both quantitative and qualitative data to review.
By regularly reviewing and analyzing your data, you should be able to generate ideas and form them into a hypothesis that you can use as the foundation of your test.
Try the format: For [PERSONA] visiting the [PAGE YOU WISH TO TEST], we believe changing
[ORIGINAL STATE] into [NEW VARIATION] will [INCREASE METRIC BY %%]. We believe this to be true because [NEW RESEARCH OR PREVIOUSLY VALIDATED ASSUMPTION].
Have a shared library where anyone on your team can jot down these hypothesis statements as they generate new ideas. We like using a shared hypothesis library in Google Sheets.
2. Prioritize Your Ideas
When ready to run your first test, you'll need some sort of criteria to decide where to start. We recommend scoring each idea against the following considerations:
Effort (Time) Required
Likelihood this belief is right
If it is right, the likelihood we would implement the change
If we change, the likely business impact
Alignment with business goals
Generally, the closer a test is to the point of conversion, the higher the impact will be. For example, if you manage an ecommerce website, it will make more sense to start testing your shopping cart before you start testing your homepage.
3. Determine The Right Approach
Once you've determined the test you would like to run, you need to decide how you will implement it. Chances are you already have multiple free tools at your disposal, such as Google Experiments or Google Optimize.
If you're using HubSpot, you have built in landing page and email A/B testing tools. Other platforms may have built-in testing tools as well.
Decide on the approach that will give you rock-solid results with the least amount of effort required to implement.
While a scientific test will always provide you with the greatest insights, sometimes it simply isn't possible to run a test because you're website isn't receiving enough traffic.
In this case, you can still implement a change and measure its impact by monitoring a metric that you previously determined the change would improve. If that metric stays flat or goes in the wrong direction, you may need to roll-back the change and go back to the drawing board.
Run The Test
This is the fun part. While running your test, be sure not to change the page(s) you are testing. Most tests will take 1-2 weeks to complete, although some may take longer or shorter.
Implement and Share Your Results
The main idea behind measuring marketing performance and then designing tests is to drive incremental improvements. This means that analysis without action is a complete waste of time.
Once you have completed your tests, be sure to implement the recommended changes. You should also share any insights you've gleamed from the exercise with the rest of the team.
Watch #TheStack Live on Facebook each Friday at 1pm
We can't wait to share with you more tools trends and technology in sales and marketing. Be sure to ask us questions and we might just feature you on an upcoming episode! Just comment on the video, or tweet us using #TheStack and we'll be sure to give you a shout out.
See you next week!