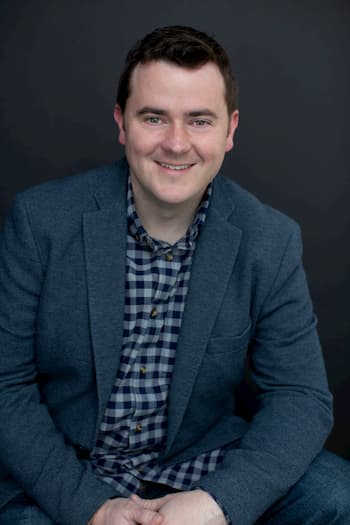 The Stack is a weekly podcast where we share and discuss the latest trends, news, and content from the world of marketing, sales, and tech. In each episode, Sean, Tim, and Ryan sit down to chat about the hard-hitting questions related to sales, marketing, and tech. You can subscribe on iTunes and Soundcloud.
In this episode, we share some major announcements coming directly from Google about the future of search, and try out a new "lightning round" where we share some quick thoughts on some of the other major developments of the week.
We would love to hear your thoughts so make sure to comment or tweet us at @Sylvestrer1, @SeanHenri, and @Tendrecroppes or @PepperlandMKTG
Google News
Google recently hit their 20th birthday. You know what that mean? One more year until we can take them out for a drink!
But seriously, the anniversary has caused a lot of introspection at the company and triggered some drastic rethinking of what Search means and how it needs to be addressed. As such, Google has outlined some major updates to the search engine.
Key Takeaways:
A shift from answers to journeys
A shift towards a more visual way of finding information
A shift from queries to "query-less" ways of getting information
Of all the big announcements coming from Google this week, this one has us the most excited.
Google acknowledges that up until now, they have mostly focused on serving the immediate needs of the searcher. But without looking at the content found in previous searches, they were overlooking key parts of the searcher's journey, forcing searchers to re-sift through previously found content and work twice as hard. As they put it:
"Many searches are related to longer sessions that span multiple days, with people coming back to Search to find the latest updates on a topic or explore the range of content available. For example, you might be planning a trip, and searching for information about a destination over the course of a month. Or perhaps you regularly search for "easy dinner recipes" to help you plan you meals for the week."
Key Takeaway:
To better accommodate these journeys, they announced three very exciting new features:

Activity Cards
Collections
Dynamic organization of Search Results.

Thing about the entire customer journey and how you might serve them along each step
If you neglect the earliest steps in their research, it's going to get a lot harder to serve them at the end thanks to features like Activity Cards and Collections
Sometimes having a visual reference is important in making a decision or understanding a topic, and Google sees this reflected in the search behavior.
"When Search first began, our results were just plain text. But on February 24, 2000, something changed. It was the day after the Grammy Awards, and we noticed people were searching like crazy for Jennifer Lopez's green dress. It was clear right away that people were looking for visual information, not just plain text."
Key New Features:
Immersive visual content with stories
Visually preview topics with featured videos in Search
Explore within an image using AI with Lens in Google Images
Google recognizes that sometimes people don't want to search… they just to be served and entertained. That's why we watch TV or mindlessly scroll through the Facebook feed. That's why they're announcing an overhaul to Google Feed and renaming it "Discover".
"Last year we introduced the Google feed to surface relevant content to you, even when you're not searching. It's grown dramatically over the past year: more than 800 million people use the feed each month to stay up to date on their interests. Today—as a part of three fundamental shifts in how we think about Search—we're launching a major update to this experience, including a new name, a fresh look, and a brand-new set of features."
Key Takeaways:
The new interface is a lot more visual, relying heavily on photos and videos to surface information that Google thinks will be of interest to you
In addition to "news" the function features evergreen content that is "new to you"
You can customize Discover to show you more of what you want to see and less of what you don't want to see
Lighting Round
In this section, we quickly run through some other updates that we didn't have enough time to deep-dive on, but we still felt were noteworthy.
Listen or watch for new episodes each Friday, or check out the archives to watch past episodes on-demand. Like what you hear? Leave us a review or let us know in the comments!