Acting as the gate that turns visitors into leads, landing pages are an indispensable component of every business's inbound marketing funnel- so why don't we treat them that way?
To help you optimize your existing landing pages, we've put together this in-depth guide that walks through identifying opportunities to improve performance and conversion rates.
In this guide, we'll be taking a look at:
Every component that a great landing page needs
Ways to improve your visitor's landing page experience
As marketers, we spend a lot of our marketing efforts figuring out and analyzing who our target audience is, what they're interested in, and how to get them to visit our site. While reviewing the performance of your efforts it may be easy to overlook one critical metric, landing page conversion rate. No matter what business you're in, it's crucial that you have an effective and high converting landing page waiting for your potential customer when they've decided to take action and navigate to the offer you've been promoting to them.
What areas of my landing page should I check?
1. Landing page relevancy & clarity
When optimizing your landing page the first thing you should check is the page's relevancy & clarity. Imagine that you're in the market for hiking boots, click an ad promoting hiking boots, and you're sent to a page trying to get you to purchase plaid flip flops. Would you be likely to make that purchase? Me either.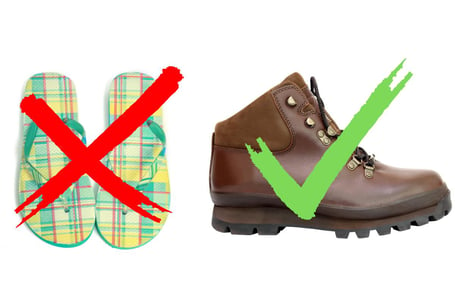 To audit your landing page's relevancy & clarity you can start by looking at the offer to ensure it aligns and expands upon what is being promoted in the ad copy. If you are sending visitors to this page from different sources or ad groups you will want to make sure to create separate versions of the landing page that match the messaging used.
From here, you will want to check to make sure that the offer and immediate value are clearly stated in your headlines. Since 80% of visitors are likely to make a decision after reading only the headline we aim to make it clear what the page is about within 3 seconds. A strong headline will keep your target market engaged and lower bounce rate.
Next, make sure that your landing page copy includes enough details for the visitor to make a decision about converting. This is a good time to make sure the copy states who this offer is for, why they should fill out the form, and why they should choose this offer. We want the visitor to feel like we are speaking directly to them and their needs, so the copy should be written at an appropriate level as well.
Review how relevant your landing page is by checking if:
Headline describes offer and immediate value.
Headline and copy are tailored to each ad group.
Headline and copy are tailored to each ad group.
Directly states who it is for, why they should convert, and why they should pick this product or service.
Copy promotes and expands upon exact offer in ad copy.
Copy includes description of offer and enough detail to make decision. No clutter.
Copy caters to their stage in the buying cycle.
---
View our complete list of items to check. Download our free landing page optimization checklist!
---
2. Landing page design
Think back to the last time you visited a badly designed landing page. If you're like me you may remember the challenges and issues of the website more than you can recall the landing page content itself. Because we want to remove as many barriers to converting as possible, we'll want to pay attention to design to improve the landing page experience.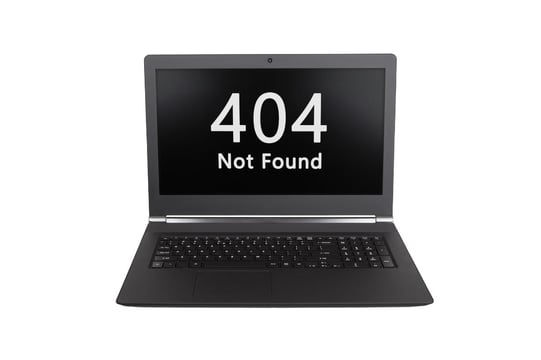 Page responsiveness, quick load time, and mobile-friendliness make up the foundation of every effective landing page. These are essential to your landing page SEO and helps lower landing page bounce rate. You can verify these items using a landing page optimization tool such as Lighthouse.
Take some time to scroll through the landing page and make sure the call to action button(s) and form align with company branding while contrasting the page's background. While checking the form, verify the fields only ask for what is needed. This is also a good time to take note of any distracting landing page elements on the page such as the navigation or other items that may provide an exit path for visitors. The single goal in mind here should be making the submission process as smooth as possible.
A few other factors that can help with this are ensuring the page matches the website design and that the text is large, legible, and has sufficient contrast. Study the images on the page and make sure to remove any images that are distracting. Two images you need to include are the business logo (placed above the fold) and a captivating image showing the product/service in action. These items will help ease anxiety by letting the visitor know they are dealing directly with your trusted business and help promote the product/service.
Review your landing page's design by checking if:
Page is responsive, loads quickly, and is mobile-friendly.
Easy to navigate with no distracting elements such as navigation.
Colors used on landing page match company branding.
Business logo is visible above the fold.
Includes captivating image that shows product or service in action. No stock photos.
CTA button stands out, aligns with company branding, and is placed in multiple areas (for longer landing pages).
Form is placed directly on landing page, contrasts background, and easy to locate.
3. Landing page urgency & tone
An ideal landing page will convey a sense of urgency that encourages the visitor to take the desired action now rather than waiting and thinking about it. There are many ways to do this, but some popular techniques are by having a limited-time offer or limited availability. Make sure you are following the pitch up with a clear call to action directing visitors to fill out the landing page form.
One way to avoid coming off as a hard sell is by conveying a positive, uplifting, and/or encouraging tone throughout the landing page copy. Keep your brand's voice in mind during this audit and ensure the language used on the landing page is what the visitor has come to expect of the brand. The goal is for the landing page to encourage the visitor and allow them to become excited by the offer they're interested in.
Review the landing page tone and urgency by checking if:
Copy and images convey a positive, uplifting, or encouraging message.
Copy creates a sense of urgency (ie, limited time, only # spots available).
Copy includes a call to action that directs visitors to the form.
Copy creates a sense of anticipation.
Copy matches the business's brand voice.
Form does not try to qualify, only to capture.
4. Supporting elements & other considerations
Supporting landing page elements are items that will help your business reinforce credibility and trust while providing further insights into the offer being promoted. A well-placed product video or service overview video in support of the landing page copy can help boost engagement and average conversion rate. If available, we also recommend including at least 2 testimonials, reviews, or recommendations (with accompanying photos if available) towards the bottom of the page. Items like trust marks, customer logos, or security badges are also beneficial to place on the landing page as well.
Now that we've covered the landing page copy, tone, and design it's time to think about other considerations. Depending on your offer, you may want to consider including a staffed live chat or chatbot feature on the landing page. This will help visitors get in contact with your business if they're looking for assistance or a quick answer to a question standing in their way of converting. Social network icons and links to share should also be placed on the page so your visitors can pass the offer along to other people who may be interested.
The last items to consider are including a relevant follow-up offer on your thank you page and having an automated email ready to send to their email address following a form submission. View our article to gain insight into the right and wrong ways to do email automation.
Review the supporting elements on your landing page by checking if it:
Includes at least 2 testimonials, reviews, or recommendations with accompanying photo(s).
Includes any trustmarks, customer logos, or security badges that reinforce credibility (below the fold).
Includes a product or service overview video.
Clearly states the product or service's intended use and outcome.
Apply these items to your existing landing pages!
With so many factors contributing to the success of a landing page, it's easy to lose sight of what's ultimately important- conversions. To help you identify landing page optimization opportunities that boost performance we've put all this information and more into a free downloadable checklist! Our checklist will give you a starting point by walking you through each area of your landing page to define what needs to be included, removed, and optimized.
If you're unsure where to start or you'd like to discuss your online marketing campaign strategy feel free to schedule a free assessment with Pepperland Marketing's reputable inbound marketing strategists. We can help you identify the best path forward to help meet your business objectives.